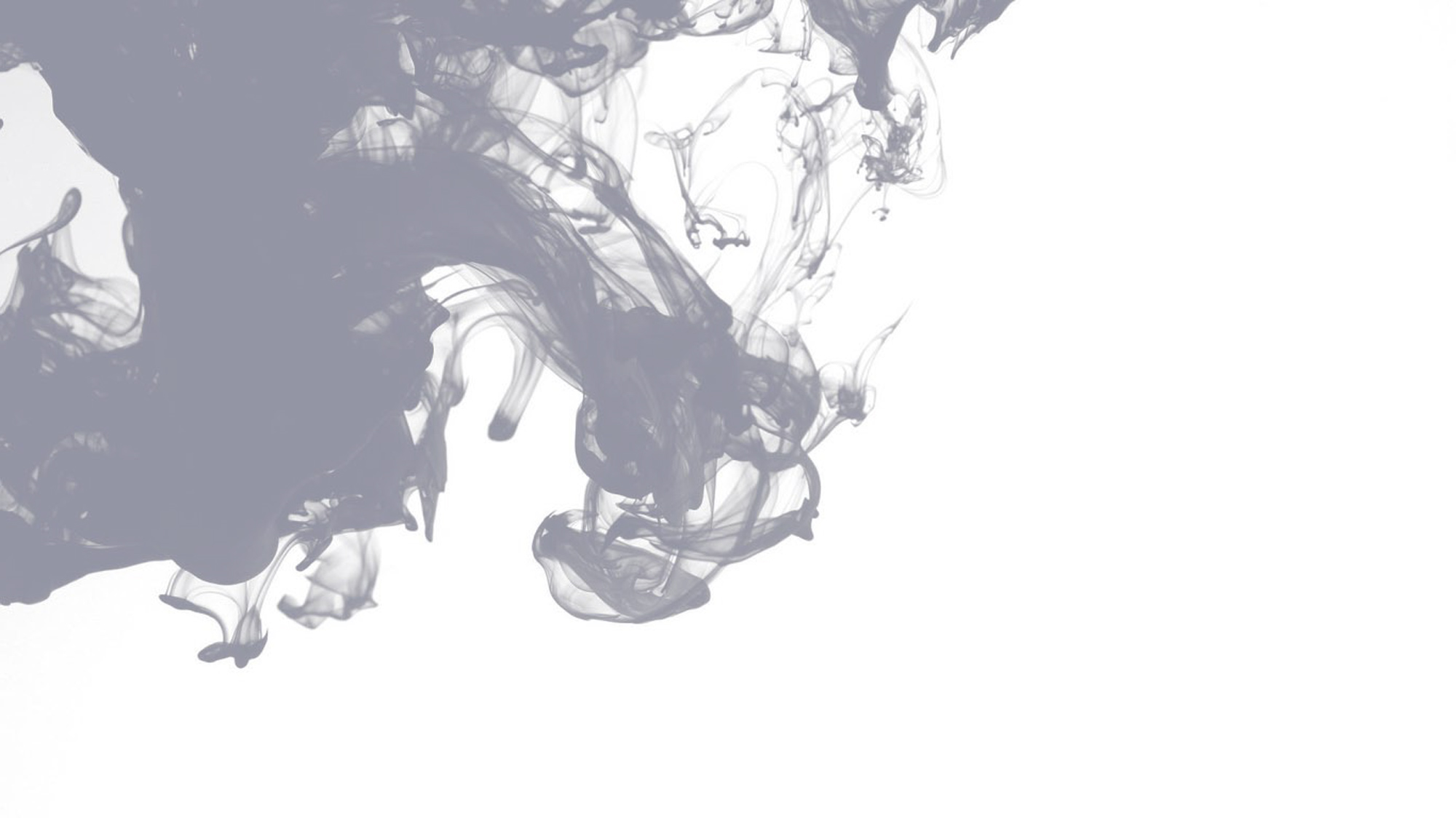 The Ink Academy Team
Marina Kemp
Marina is a published author and the founding Ink Academy tutor. She began her career at Profile Books, before moving to Penguin Random House and then working as a free-lance editor whilst completing with distinction an MA in Creative & Life Writing at Goldsmiths. Her first novel, Nightingale, was shortlisted for the Sunday Times Young Writer of the Year Award and The Times Breakthrough Award. Her second novel, Falling Fruit, will be published by 4th Estate in 2024.
Through her experience in the publishing industry, Marina understands writers, agents and publishers. As an author herself, she understands the needs of writers-in-progress and the best ways to help them develop their work. At Ink Academy, working from her philosophy that creative writing can only be successfully taught one-to-one and face-to-face, she has developed a writing course entirely tailored to each writer's needs, arranged flexibly around their life.
"Ink Academy understood my novel in a way that nobody else had. Marina discussed the novel with such huge intelligence and sensitivity that I felt inspired to continue. But beyond that, with meticulous detail and inspired suggestion, she showed me how I could continue to work on the novel to make it what I wanted it to be"
Alison Nagle, journalist and writer
Claudia Medlam
Claudia is Ink Academy's co-founding partner and Finance Director, and runs the business, strategy and marketing side of the business. She completed a BA at Oxford University, an MA at Cass Business School, and a postgraduate diploma at the London School of Business & Finance. Following a decade working in Property Investment and Development, she decided to apply her business understanding to a more creative pursuit. Claudia has a deep love of books, in particular literary fiction, and is a prolific reader. She is passionate about finding and helping new writers.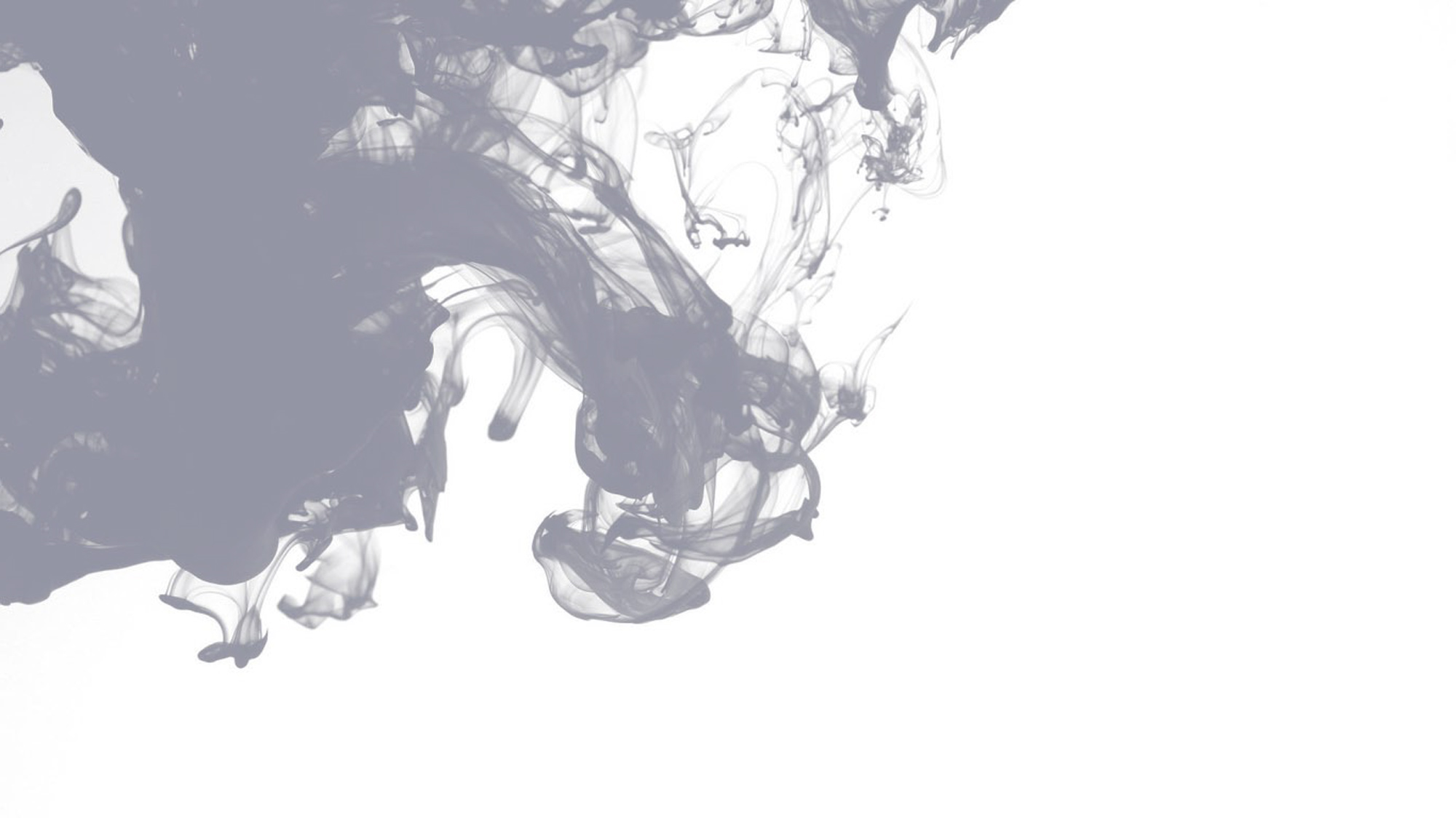 Tutors
Joe Dunthorne
JOE DUNTHORNE's debut novel, Submarine, was adapted for film by Richard Ayoade. His second, Wild Abandon, won the 2012 Encore Award. His latest is The Adulterants. A collection of his poems, O Positive, will be published by Faber & Faber in 2019. He teaches prose fiction on the MFA at the University of East Anglia.
Abi Daré
ABI DARÉ is the author of The Girl with the Louding Voice, which was a New York Times bestseller, #ReadWithJenna Today Show book club pick, BBC Radio 4 Bookclub Pick, and Indie Next Pick. Translated into 20 languages, The Girl With The Louding Voice has been shortlisted for several awards, including The British Book Awards Best Book of The Year and The Nigeria Prize for Literature. Abi lives in Essex, UK with her family.
Chris Power
CHRIS POWER is the author of Mothers, which was longlisted for the Rathbones Folio Prize and shortlisted for the Edge Hill Short Story Prize. His novel A Lonely Man will be published in April 2021. He writes regularly for the Guardian and New Statesman, and can sometimes be heard presenting Open Book on BBC Radio 4. He lives in London.
Ayisha Malik
Ayisha Malik is author of critically acclaimed novels Sofia Khan is Not Obliged, The Other Half of Happiness, This Green and Pleasant Land and The Movement. She was a WHSmith Fresh Talent Pick and Sofia Khan was a London CityReads choice. She has written a re-telling of Jane Austen's Mansfield Part – part of Hachette's Awesomely Austen children's series – and the children's book Seven Sisters. Malik is winner of The Diversity Book Awards and has been shortlisted for the Asian Women of Achievement Award, Marie Claire's Future Shapers Awards, h100's Awards for Publishing and Writing, and is recipient of the Society of Authors' Travelling Scholarship.
Fiona Lensvelt
FIONA LENSVELT is the New Projects Editor at the crowdfunding publisher Unbound, where she commissions non-fiction. She is also author of Wild Card, published by Pan Macmillan.
Previously, she worked in newspapers for a decade, most recently as a book critic and editor for The Times. She continues to write and review for various publications.
Okechukwu Nzelu
Okechukwu Nzelu is a Manchester-based writer. In 2015 he was the recipient of a Northern Writers' Award from New Writing North. His debut novel, The Private Joys of Nnenna Maloney (Dialogue Books), won a Betty Trask Award; it was also shortlisted for the Desmond Elliott Prize and the Polari First Book Prize, and longlisted for the Portico Prize. In 2021, it was selected for the Kingston University Big Read. His second novel, Here Again Now (Dialogue Books, 2022) was longlisted for the Jhalak Prize. He is a Lecturer in Creative Writing at Lancaster University.
Philip Connor
PHILIP CONNOR is a commissioning editor at Unbound and former bookseller in Ireland, Australia and the UK. He studied creative writing under Mike McCormack and Kevin Barry at the National University of Ireland, Galway. He is the winner of the inaugural UCL scholarship from Faber & Faber to study the MA in Publishing at UCL. He is a reviewer for publications including the TLS, has won the Cúirt Festival's New Writing Prize and been longlisted for the Bath Novel Award.
Robert Collins
Robert Collins is an author and journalist. His debut novel, Soul Corporation, was published in 2004. He was the Deputy Literary Editor of The Sunday Times and Senior Producer at Intelligence Squared, where he produced discussions with authors including Jonathan Franzen, Karl Ove Knausgård and many others. He has written for the Financial Times, Guardian, Daily Telegraph, New Statesman, Spectator, Literary Review and Observer, and was a judge for the Desmond Elliott Prize for debut fiction. He is a regular fiction reviewer for The Sunday Times.
Anna Wilson
ANNA WILSON has published over 50 books for children and young teens. She has been shortlisted for the Hull Libraries Award, the Lancashire Book of the Year Award, the ALCS Educational Writers' Award, the Teach Primary Book Awards and the Hampshire SLS Awards. Her latest series Vlad the World's Worst Vampire has been translated into 13 languages. Anna's memoir, A Place for Everything – my mother, autism and me, was Editor's Choice in The Bookseller magazine and featured on BBC Woman's Hour. Anna is a Royal Literary Fund Fellow for Exeter University at Penryn and a tutor for the Arvon Foundation, the HarperCollins Author Academy and the Writers' Block in Cornwall.
Silvia Molteni
SILVIA MOLTENI is Head of Children's Books at Peters Fraser and Dunlop with a decade of experience in selling children's and YA books, audio and translation rights. She graduated with honors from the University of Milan with a degree in Philosophy of Science and then went on to get an MA in Creative Writing and Publishing at Kingston University in London. The Bookseller named Silvia 2019's Rising Star.
Lisa Thompson
LISA THOMPSON is the author of several critically acclaimed children's books. Her debut novel, The Goldfish Boy , has been nominated for numerous awards, including the Carnegie Medal and the Waterstones Children's Book Prize. It has gone on to become a best-seller around the world. Lisa's novella, Owen and the Soldier , was shortlisted for the Blue Peter Book Awards.
The Times has called her 'one of our most inventive writers for children.'
Vashti Hardy
VASHTI HARDY is an award-winning author. Her debut Brightstorm was shortlisted for the Waterstones Children's Book Prize and Books are My Bag Awards, among others, and her second, Wildspark, won the Blue Peter Book 'Best Story'Award in 2020. Vashti is now the author of over ten books and her breath-taking children's fantasies are published across the world in many languages. Previously a teacher, Vashti also has an MA in Creative Writing from Chichester University and loves teaching and engaging with the craft of storytelling.
Susanna Hislop
SUSANNA HISLOP is a freelance writer and editor. She has taught Creative Writing at the Idler Academy, and has written for a number of publications, including: The FT Magazine, 1843 Magazine, The Idler Magazine, the Telegraph, the Times, the Sunday Times and the Evening Standard. Her book Stories in the Stars: An Atlas of Constellations (Penguin Random House) has been translated into six languages. She co-wrote the Connell Guide to Virginia Woolf's Mrs Dalloway with John Sutherland; and is an editor of the online literary magazine The Junket. She is also an actor and director who has written and performed in work for the stage and screen.
Edmund Gordon
EDMUND GORDON taught the January 2018 Author Masterclass. He was born in 1982. Edmund is an essayist and reviewer, whose work has appeared in the London Review of Books and the Times Literary Supplement, among others. His book The Invention of Angela Carter, published in 2016, won the Somerset Maugham Award and the Royal Society of Literature Jerwood Award, and was selected as a Book of the Year in the Guardian, Observer, Financial Times, Spectator, Daily Telegraph, Sunday Times and New York Times. Since 2011 he has taught literature and creative writing at King's College London.
Lu Spinney
LU SPINNEY taught the November 2017 Author Masterclass. She was born in Cape Town and grew up on a farm in Natal near the Drakensberg mountains. After university, she left South Africa to study in Nice and Paris, before settling in London. She is the author of Beyond the High Blue Air, a memoir published in 2016 by Atlantic in the UK and Catapult in the US. She is currently working on her second book, a work of fiction.
'This book is a work of the highest literary skill and heroic courage' – John Sutherland
Ned Beauman
NED BEAUMAN taught the September 2017 Author Masterclass. He was born in 1985 in London. His debut novel, Boxer, Beetle, won the Writers' Guild Award for Best Fiction Book and the Goldberg Prize for Outstanding Debut Fiction. His second novel, The Teleportation Accident, was longlisted for the Man Booker Prize and won the Encore Award and a Somerset Maugham Award. His latest novel, Madness Is Better Than Defeat, is to be published in August 2017. He has been chosen by the Culture Show as one of the twelve best new British novelists and by Granta as one of the 20 best British novelists under 40. His work has been translated into more than ten languages.
Testimonials for Ink Academy
"I came to Ink Academy with a few thousand words written and a desperate need for some structure and guidance.
"I was paired with a teacher who I liked from the start. Her methods were so useful … She was very fair and constructive in her criticisms and I found having a new perspective immensely helpful.
"I walked away from the 6 months with 30,000 words and the start of a story that I really wanted to finish. Now the book has been published. The course was essential in giving me the perspective and guidance I needed to write a novel."
Annie MacManus, Sunday Times-bestselling author of MOTHER MOTHER and THE MESS WE'RE IN (Wildfire)
"I (still!) don't have words for how much this course has helped me. It's been an immeasurable relief to be able to talk about storytelling and writing with you over the past months; your positivity and encouragement helped me feel more confident and optimistic about sharing my writing, and inspired me to take time to really refine my ideas and experiment more."
Sussie Anie, author of TO FILL A YELLOW HOUSE (Phoenix)
"I embarked on the Ink Academy course with only a fledgling idea of what I wanted to write, and emerged 6 months later with a completed novel. My tutor, Philip, was a very good match. He provided just the right combination of encouragement and critical feedback, and helped me to find and refine my voice as an author. After the course, Marina and Philip continued to offer guidance and support in my quest for an agent.
"I wholeheartedly recommend working with Ink."
Bea Setton, author of BERLIN (Doubleday)
"I strongly recommend Ink Academy … I immediately loved Marina's style, which was much more about coaching than editing. What I felt was that she was trying to train me to be a writer and, by doing that, improve my book, rather than to do the work for me.
"I should also say that I have thoroughly enjoyed every session I have had with Marina – she has that rare knack of telling you that you are doing something totally wrong without making you feel hopeless about it. Indeed, I have walked away from every meeting I have had with Ink Academy inspired to write more."
Suzanne Heywood, Sunday Times-bestselling author of WHAT DOES JEREMY THINK? and WAVEWALKER (William Collins)
"This is 'literary therapy'. If you write, or want to write and are struggling to find your voice and technique, an hour discussing your work with Ink Academy makes you feel better, not only about your work, but life in general.
"Marina is meticulous and sympathetic, providing constructive and detailed feedback on the arc of the story and how to tell it …
"Ink Academy has not only guided me to improve what I want to say and how I say it, but given me encouragement to look at my writing in an entirely new way."
Mary Martin, author of CORPORATE PEACE (C Hurst Publishers)
"Marina is a fantastic, diligent and insightful editor. Her work on my manuscript was invaluable helping to tighten and homogenise the book's style and focus. I'd commend her services to everyone."
Shiv Malik, author of THE MESSENGER (Guardian Faber Publishing)
"Marina Kemp is an incisive and thoughtful editor.  She worked with me on a 100,000-word non-fiction manuscript, to a tight deadline.  She was focused, fast and, whilst attuned to my voice, was adept at marking up cuts and suggesting clarifications.  She has a keen attention to detail and, crucially, she made the editing process enjoyable rather than daunting.  Her feedback was considered and substantive.  Invaluable."
Genevieve Fox, author of MILKSHAKES AND MORPHINE (Vintage)
"Before I had my Ink Academy consultation, I was ready to give up on my novel. But that hour completely turned it around for me … Wonderful advice and suggestions not just on the novel, but also the synopsis and cover letter.
"From the detailed feedback it was apparent that Marina understood my characters and my writing style as well as I did. By the time I left, I was motivated to work on my novel and send it out again, especially now that I was equipped with insightful feedback and words of encouragement."
M S Pallister
"Ink Academy understood my novel in a way that nobody else had. Marina discussed the novel with such huge intelligence and sensitivity that I felt inspired to continue. But beyond that, with meticulous detail and inspired suggestion, she showed me how I could continue to work on the novel to make it what I wanted it to be.
"Thanks to Ink Academy, I have a timeline, a solid plot, a close editing of the text, heightened dramatic tension, characters that have started to write themselves and the great pleasure of being able to continue to do what I love the most, which is write."
Alison Nagle
Ink Academy has played an integral role in my writing journey. After winning a Twitter pitch contest, I met with an incredible literary agent, Silvia Molteni. She provided ideas, advice and important writing feedback, which consequently have improved my writing. With Marina's help and guidance, I have found the whole experience to be invaluable, and I am forever grateful. Thank you. I strongly recommend Ink Academy to everyone, including those (like me) from underrepresented backgrounds.
Saira Shah
"Six months ago, I would not have thought of myself as a writer … I looked at various writing courses but none of them resonated with how I wanted to go about this particular project. Then I came across Ink Academy – from day one, Marina was armed with practicality and a sixth sense of how to extricate exactly what I was trying to do.
"I have enjoyed every single moment – any doubts and difficult moments have been soothed away by carefully considered advice, which Marina gives in the most individualised way.
"With Ink Academy I have learnt how to structure a book, how to develop my own writing style, and more importantly Marina has never allowed me to get away with lazy writing, always encouraging me to dig a little deeper. I love her delicate honesty, because it has pushed me far beyond what I think I could have done on my own."
Bianca Thomas
"
I was overjoyed to complete a first draft of my book during the Ink Academy course …
Phil was wonderfully helpful and a great inspiration.
His development points and criticisms were always carefully and delicately made – you know how sensitive writers can be. I made much faster progress than I ever would have made working on the novel alone. His advice was incredibly valuable.
"
Danielle C
"
Many thanks to you all for arranging my consultation with Fiona. I am particularly glad that Marina chose Fiona – she was brilliant! I am still taking in everything we discussed. Her suggestions have already made me think differently about certain aspects of my novel.
She could not have been more helpful.

"
Betka Zamoyska
"The Ink Academy course with Marina was exactly what I was looking for. I found Marina to be thoughtful and insightful and encouraging, and we developed a fantastic rapport from the beginning. She was able to identify weaknesses quickly and help me to eliminate them from my writing. She also helped me to think more deeply about my characters and story structure.
"She always read my submissions with great care and attention — and, perhaps most importantly, with a great deal of sympathy as well. She often seemed to know more about my characters than I did. She truly helped me bring my work to the next level, and I came away with a much deeper understanding of my work and the craft of fiction writing."
Mark Miller
Apply now for the Ink Academy Writing Course
Applying to the Ink Academy Writing Course is quick and simple. Just upload a sample of your writing below, along with your name and email address, and we will be in touch with enrolment details.
The sample of your writing does not need to be polished or perfect, or even from the work you want to develop on the course. It is just so that we can ensure our course is best placed to help you. For more details, please see our FAQs.