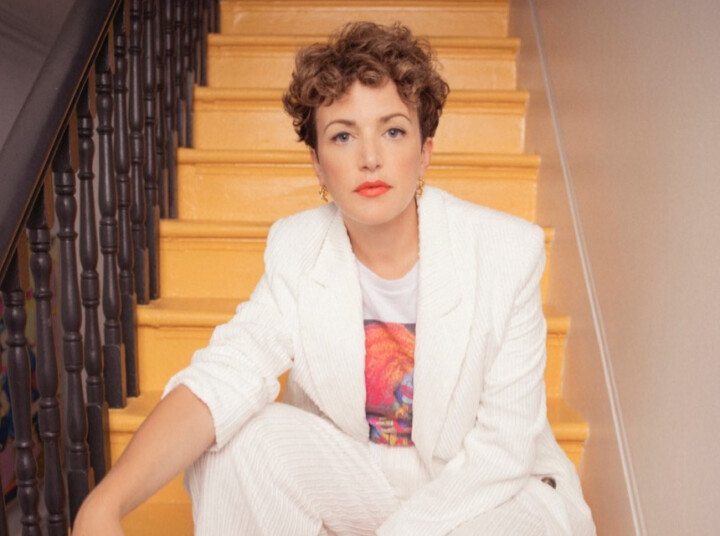 Annie Macmanus
Annie completed her Ink Academy course in 2016, with tutors Susanna Hislop and Philip Connor. She was subsequently signed by literary agent Ben Dunn, and received a two-book publishing deal with Wildfire, an imprint of Headline. Her first published novel, Mother Mother, was a 2021 Sunday Times Bestseller. Her second novel, The Mess We're In, was published in May 2023.
About MOTHER MOTHER:
A powerful coming-of-age novel and an intimate family study. It's about finding light in dark places, and it examines the cost of unconditional love.
Mary McConnell grew up longing for information about the mother she never knew, who died suddenly when Mary was only a baby. Her brother Sean was barely old enough to remember, and their father numbed his pain with drink.
Now aged thirty-five, Mary has lived in the same house her whole life. She's never left Belfast. She has a son, TJ, who's about to turn eighteen, and is itching to see more of the world.
One Saturday morning, TJ wakes up to find his mother gone. He doesn't know where – or why – but he's the only one who can help find her.
MOTHER MOTHER takes us down the challenging road of Mary's life, while following TJ's increasingly desperate search for his mother, as he begins to understand what has led her to this point.
This is a gritty, affecting novel about family, grief, addiction, and motherhood. And it asks the question – if you spend your life giving everything to the ones you love; do you risk losing yourself along the way?
'Prepare to fall in love with Mary, to want to reach right into the pages and hold her as a child and help her as an adult. Mother Mother is a brilliant book that takes you with it on a journey of struggle, friendship and forgiveness that explores the brutal legacy of addiction and the consequences of a deep grief left to stagnate' – Sara Cox, broadcaster and author of Till the Cows Come Home
'I loved it. Annie Macmanus is writer whose understanding and capturing of human nature comes as easily to her as breathing' – Candice Carty-Williams, author of QUEENIE
Annie Macmanus is an author, broadcaster and DJ, with a legacy of seventeen years presenting flagship music shows on BBC Radio 1. She can be seen on the biggest stages of music festivals around the UK and the world, and in the DJ booths of the world's best clubs. In her podcast, Changes with Annie Macmanus, Annie chats to writers, artists and fascinating people from all walks of life about how they have navigated change in their lives. Her writing has featured in the Guardian, Irish Times, Stylist and Independent.
Apply now for the Ink Academy Writing Course
Applying to the Ink Academy Writing Course is quick and simple. Just upload a sample of your writing below, along with your name and email address, and we will be in touch with enrolment details.
The sample of your writing does not need to be polished or perfect, or even from the work you want to develop on the course. It is just so that we can ensure our course is best placed to help you. For more details, please see our FAQs.