The Ink Academy Team
Marina Kemp
Marina is the founding Ink Academy tutor.  She began her career at Profile Books, before moving to Penguin Random House and then working as a free-lance editor whilst completing with distinction an MA in Creative & Life Writing at Goldsmiths. Through her substantial experience in the books industry, she understands writers, agents and publishers. Through her own experience in learning creative writing, she understands the needs of writers-in-progress and the best ways to help them develop their writing.
She has perfected the Ink Academy method to bring the traditional editor-writer relationship to new writers and writers-in-progress. Based on a philosophy that creative writing can only be successfully taught one-to-one and face-to-face, to ensure the utmost commitment from both tutor and student-writer, she has developed a writing course that is entirely tailored to each writer's needs, arranged flexibly around their life. She brings her editorial eye to a writer's work to help them hone and develop not just their book but also their craft. See the testimonials here from Marina's experience with published authors as an editor, and with Ink Academy writers-in-progress.
"Ink Academy understood my novel in a way that nobody else had. Marina discussed the novel with such huge intelligence and sensitivity that I felt inspired to continue. But beyond that, with meticulous detail and inspired suggestion, she showed me how I could continue to work on the novel to make it what I wanted it to be"
Alison Nagle, journalist and writer
Claudia Medlam
Claudia is Ink Academy's co-founding partner and Finance Director. She runs the business, strategy and marketing side of the business, as well as running the Author Masterclasses. She completed a BA at Oxford University, an MA at Cass Business School, and a postgraduate diploma at the London School of Business & Finance. Following a decade working in Property Investment and Development, she decided to apply her business understanding to a more creative pursuit. Claudia has a deep love of books, in particular literary fiction, and is a prolific reader. She is passionate about finding and helping new writers, and curated Ink Anthology: a free magazine for agents and publishers showcasing debut writers, created with the aim of giving new and emerging writers an opportunity to get their work out into the world.
Other Tutors
Joe Dunthorne
Joe Dunthorne's debut novel, Submarine, was adapted for film by Richard Ayoade. His second, Wild Abandon, won the 2012 Encore Award. His latest is The Adulterants. A collection of his poems, O Positive, will be published by Faber & Faber in 2019. He teaches prose fiction on the MFA at the University of East Anglia.
Fiona Lensvelt
Fiona Lensvelt is the New Projects Editor at the crowdfunding publisher Unbound, where she commissions non-fiction. Previously, she worked in newspapers for a decade, most recently as a book critic and editor for The Times. She continues to write and review for various publications.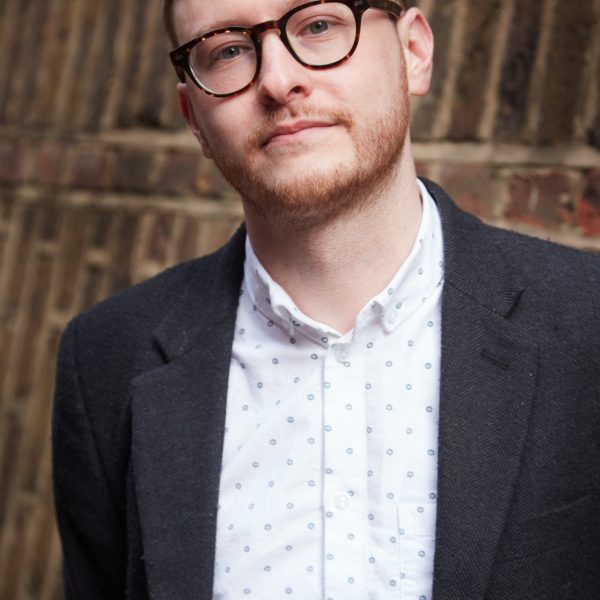 Philip Connor
Philip Connor is a commissioning editor at Unbound and former bookseller in Ireland, Australia and the UK. He studied creative writing under Mike McCormack and Kevin Barry at the National University of Ireland, Galway. He is the winner of the inaugural UCL scholarship from Faber & Faber to study the MA in Publishing at UCL. He is a reviewer for publications including the TLS, has won the Cúirt Festival's New Writing Prize and been longlisted for the Bath Novel Award.
Paul Cooper
Paul Cooper is an author and journalist from Cardiff, Wales. He has written for the BBC, The Atlantic, Foreign Policy and Discover Magazine. He has taught Literature and Creative Writing at the University of East Anglia (UEA) and the University of Warwick, and has worked for years as an editor and manuscript assessor for The Literary Consultancy. His first novel River of Ink was published by Bloomsbury in 2016. It was reviewed by The Times as 'An extraordinary debut … Paul M.M. Cooper is writer of real talent … River of Ink is what historical fiction should be: immersive, illuminating and captivating.'
Susanna Hislop
Susanna Hislop is a freelance writer and editor. She has taught Creative Writing at the Idler Academy, and has written for a number of publications, including: The FT Magazine, 1843 Magazine, The Idler Magazine, the Telegraph, the Times, the Sunday Times and the Evening Standard. Her book Stories in the Stars: An Atlas of Constellations (Penguin Random House) has been translated into six languages. She co-wrote the Connell Guide to Virginia Woolf's Mrs Dalloway with John Sutherland; and is an editor of the online literary magazine The Junket. She is also an actor and director who has written and performed in work for the stage and screen.
Edmund Gordon
Edmund Gordon taught the January 2018 Author Masterclass. He was born in 1982. Edmund is an essayist and reviewer, whose work has appeared in the London Review of Books and the Times Literary Supplement, among others. His book The Invention of Angela Carter, published in 2016, won the Somerset Maugham Award and the Royal Society of Literature Jerwood Award, and was selected as a Book of the Year in the Guardian, Observer, Financial Times, Spectator, Daily Telegraph, Sunday Times and New York Times. Since 2011 he has taught literature and creative writing at King's College London.
Lu Spinney
LU SPINNEY taught the November 2017 Author Masterclass. She was born in Cape Town and grew up on a farm in Natal near the Drakensberg mountains. After university, she left South Africa to study in Nice and Paris, before settling in London. She is the author of Beyond the High Blue Air, a memoir published in May 2016 by Atlantic. She is currently working on her second book, a work of fiction. Beyond the High Blue Air will be published in the US in August 2017, by Catapult.
'This book is a work of the highest literary skill and heroic courage' – John Sutherland
Ned Beauman
NED BEAUMAN taught the September 2017 Author Masterclass. He was born in 1985 in London. His debut novel, Boxer, Beetle, won the Writers' Guild Award for Best Fiction Book and the Goldberg Prize for Outstanding Debut Fiction. His second novel, The Teleportation Accident, was longlisted for the Man Booker Prize and won the Encore Award and a Somerset Maugham Award. His latest novel, Madness Is Better Than Defeat, is to be published in August 2017. He has been chosen by the Culture Show as one of the twelve best new British novelists and by Granta as one of the 20 best British novelists under 40. His work has been translated into more than ten languages.
Joe Dunthorne
JOE DUNTHORNE taught the July 2017 Author Masterclass. He is a Welsh novelist, poet and journalist, who first made his name with his novel, Submarine, which was made into a film in 2010. His second novel, Wild Abandon, won the Society of Authors' Encore award.
Simon Winder
SIMON WINDER taught the June 2017 Author Masterclass. He is a Publishing Director at Penguin Random House with over twenty years' experience, and editor to numerous high-profile authors, including Catherine Merridale, Dominic Sandbrook, Pankaj Mishra, and Ian Kershaw. Simon has also run Penguin Classics and Penguin Modern Classics. He is author of Germania, The Man who Saved Britain and Danubia, which was long-listed for the Samuel Johnson prize.
Testimonials for Ink Academy and founding tutor, Marina Kemp
"This is 'literary therapy'. If you write, or want to write and are struggling to find your voice and technique, an hour discussing your work with Ink Academy makes you feel better, not only about your work, but life in general.
"Marina is meticulous and sympathetic, providing constructive and detailed feedback on the arc of the story and how to tell it. I not only value her opinion but have benefited from the face-to-face discussion, the follow-up notes of our conversation and her reading of the work. Her method of breaking down passages of writing to help the author see the work and how it flows, through the eyes of a reader, has been enormously helpful.
"Ink Academy has not only guided me to improve what I want to say and how I say it, but given me encouragement to look at my writing in an entirely new way."
Mary Martin, journalist and published author
Apply now for the Ink Academy Writing Course
Applying to the Ink Academy Writing Course is quick and simple. Just upload a sample of your writing below, along with your name and email address, and we will be in touch with enrolment details.
The sample of your writing does not need to be polished or perfect, or even from the work you want to develop on the course. It is just so that we can ensure our course is best placed to help you. For more details, please see our FAQs.